COVID-19 Information Hotline
For more information regarding Quarantine / International Travel arrangements / COVID19 :
Please Call :
✆ 603-88810200600 / 03-88810200700
✆ 6085-322085 (Miri)
Kingsway Pedestrian Bridge
Primary tabs

admin

- Mon, 06/15/2015 - 09:58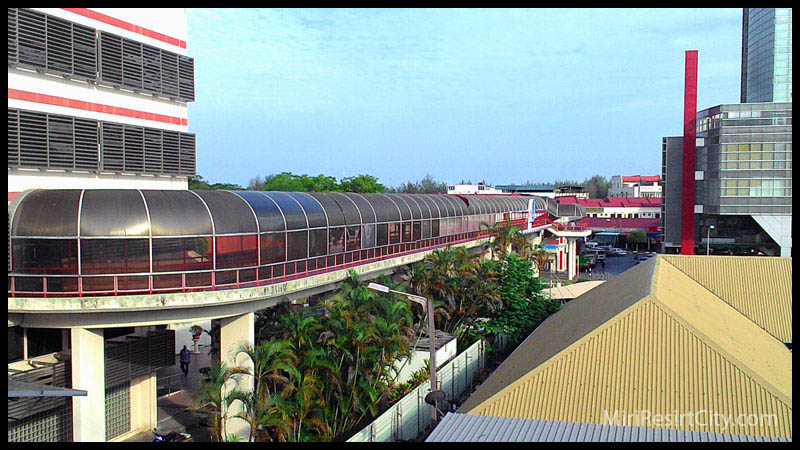 The first pedestrian bridge in Miri, elaborately designed and engineered, this bridge for foot traffic was built in the mid 1990s. It was built alongside the Miri Council Multi-story Car Park, linking it across Kingsway road allowing access to the old town center and across the road directly.
Built with concrete and large steel beam construction, it has drainage in place and a roof covering all the way from stairways into the multi-story car park.
For a long time, this pedestrian bridge remained the only pedestrian bridge in Miri, until the second bridge in Boulevard Commercial was built in 2011, after an unacceptable number accidents involving motor vehicles and pedestrians there.
In May of 2015 the bridge has been a bit run down and under maintained. The roofing material had cracked and is dilapidated. Repaint was under way in June-July 2015. On 4th July 2015, strong winds from the tail ends of the Typhoon Egay that battered Phillipines have detached some of these roofing materials from the bridge and left huge holes in the roof. The roof was repaired by the end of that year.
#pedestrianbridgemiri
These may also interest you ▾