Pelita Pedestrian Bridge
Primary tabs

admin

- Mon, 06/22/2015 - 12:17

Picture: Design render plans of the Miri-Pujut Pedestrian Bridge.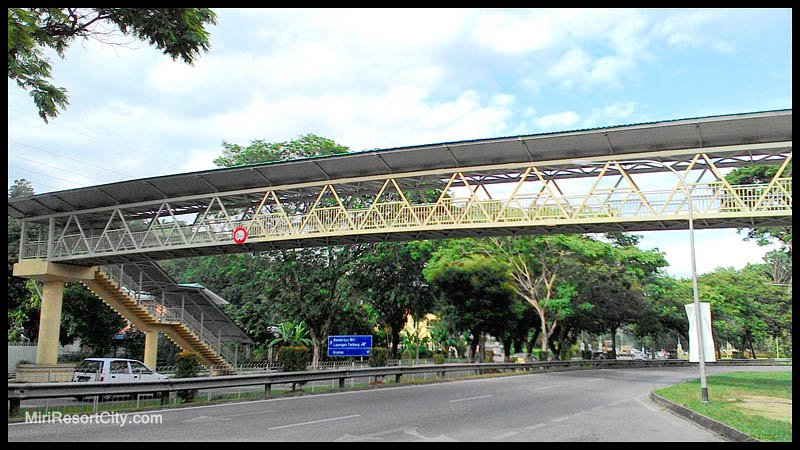 Pelita pedestrian bridge at the Miri-Pujut Road in front of Pelita Commercial Area is a bridge spanning forty six meters from end to end. This bridge links the residential areas at the foothills of Canada Hill Kampung Lereng Bukit to Pelita Commercial Area.
Its design features non-slip tiles on the staircase and a solar powered lighting system.
This bridge was completed in 2015. Although it has been pointed out in various sources that the bridge with 46-metre span is the longest, it is only longest of the three projects (Boulevard, Pelita & Mosjaya). The longest bridge is still the first bridge in Kingsway which connects to the MCC multi-story car park building.
#pedestrianbridgemiri