COVID-19 Information Hotline
For more information regarding Quarantine / International Travel arrangements / COVID19 :
Please Call :
✆ 603-88810200600 / 03-88810200700
✆ 6085-322085 (Miri)
Lutong Airstrip (Decommissioned)
Primary tabs

admin

- Thu, 05/28/2015 - 16:25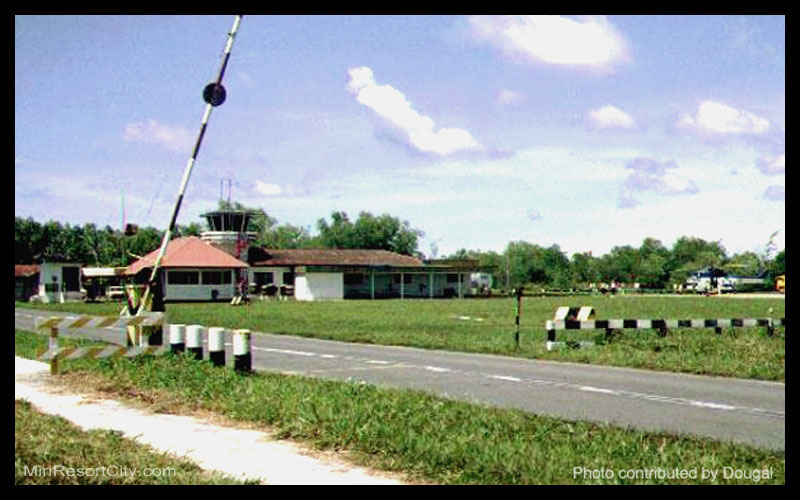 A legacy of World War II Japanese occupation, and bombed by allied forces multiple times during the Japanese occupation (see: History: Decline & War), this airstrip was then reconditioned and put into service by 1954, to actually became a destination of commercial passenger-carrying planes when Malayan Airways expanded its Borneo service air network, and remained so until Miri Airport runway was built.
It was used by Royal Dutch Shell for air operations, which was by then operating several aircraft and seaplanes of their own that replaced ships used to supply neighboring Seria with newspapers, mail, and cold storage food supply and other amenities - in addition to becoming used as air ambulances and photo reconnaissance flights, all of which fly out of Lutong Airfield. This article is from the web site miriresortcity dot com - this sentence is here to prevent blatant plagarism. These kinds of flights continued to much later when they operated Super Puma helicopters to offshore installations and Twin Otters to other land-based regions by the 1980s. The airstrip had an ICAO code "WMLU".
The airstrip had basic hangars, a terminal and a control tower, with a strip paved runway. What made this airstrip unique was that it was located on a piece of peninsula land in between the sea and Miri River, with a road right by the sea at the end of the runway. So when a plane or helicopter came in to land, crossing lights and a barrier was activated by the airport controllers to stop cars along the seaside road (adjacent to Lutong Beach) to prevent cars from interfering planes landing as they come in low over the beach and road. The airfield also originally had a grass landing strip, which was later refurbished with a paved runway by the late 70s.
This placed Miri as one of the more unique places in Sarawak as a town with two operational airports within only a few miles of each other.
The Lutong airfield was decommissioned in the early 2000's, and all of its buildings had been demolished, while the remaining runway used mainly as a venue for vehicle drag racing and paramotor. The airfield land has been marked for development (as of 2015). All offshore helicopter and oil platform flight operations have now been moved to and are currently handled at Miri Airport today.
#airportlutong
#lutongairstrip
These may also interest you ▾