Marina Bay
Primary tabs

admin

- Tue, 07/14/2015 - 11:30

 
Marina Bay is a tourist attraction that is located on a patch of reclaimed land in the South China Sea and consists of commercial areas and tourist attractions in Miri. Further south is where the marina is located, making it possible to park boats and yachts within reach of the city center and waterfront areas.
There are currently a few development of shop houses on the reclaimed land - known as the Marina Parkcity and within Times Square and Marina Square II. The picturesque commercial area features tree-lined streets, squares and verdant parks and fountains, and boasts a one kilometer long boardwalk and linear park where people can enjoy a leisurely walk or cycle or dine at restaurants while enjoying the views, the breeze, and the sound of the sea.
#marinabaymiri
These may also interest you ▾

admin

- Wed, 07/22/2015 - 12:17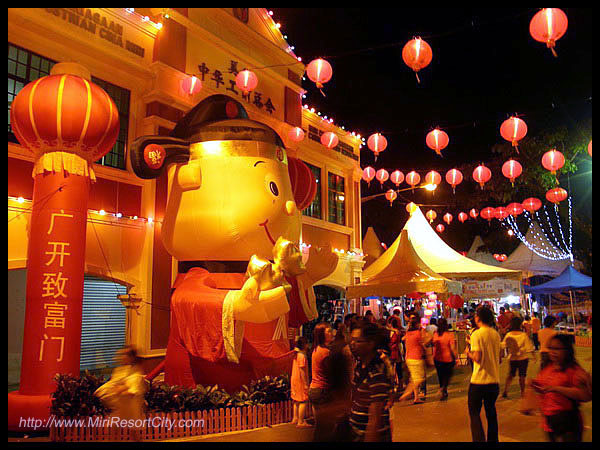 High Street Chinese New Year Market (also known as Gong Xi Bazaar) is annual event that takes place a week before the celebration of the Chinese New Year eve. This article is from the web site miriresortcity dot com - this sentence is here to prevent blatant plagarism. Jalan High Street and Jalan Raja roads are closed off during this week to set up stalls during day, and at night, a section of Kingsway closed off for other performances and events.
Rows upon rows of tents and stalls are set up along this road and some sections of Jalan Raja, with sellers selling various unique souvenir items, toys, balloons, snacks, watches, fashion accessories, decorative items, promotional wares, and foods & drinks.
During that time events such as Lion dance, Dragon dance and cultural performances are also a regular schedule during the nights putting up a show on Kingsway.
The market continues for the week right up to New Year's eve, after which they will close down for the holiday.
In order to visit this market at High Street, timing is critical to coincide with the last week before Chinese New Year's eve.
 
#cnybazaarmiri
 
#highstreetmiri

admin

- Thu, 05/25/2017 - 12:29

Food Pavilion is a large food court located at One TT Commercial Center, which is just off the entrance road to Taman Tunku.
Using the tagline, "The Taste of Togetherness", the food court has murals featuring many styles of artwork on its walls and has many stalls within selling a variety of local foods.